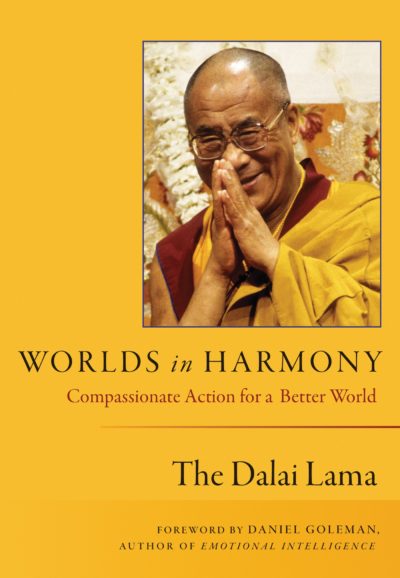 Worlds in Harmony
Compassionate Action for a Better World
In Worlds in Harmony, the Dalai Lama explores the nature of suffering and its release through compassionate action. The book focuses on the understanding that a deep awareness of our... Read More
Free U.S. shipping on orders above $30.
In Worlds in Harmony, the Dalai Lama explores the nature of suffering and its release through compassionate action. The book focuses on the understanding that a deep awareness of our shared desire to avoid pain leads to an awareness of our responsibility to relieve others of suffering. Worlds in Harmony offers the reader insight into the relation between awareness and right action, and bridges personal consciousness and global concerns. With the knowledge that insight is of no use unless it results in action, the Dalai Lama teaches ways of being, thinking, and acting in the world that are based on equanimity and understanding.
Also available in audio book format through Audible and iTunes.
Additional information
Additional information
| | |
| --- | --- |
| Weight | N/A |
| Dimensions | N/A |
| Format | Paperback, eBook |
| Pages | 160 |
| Trim Size | 6.500" x 4.500" |
| ISBN | 9781888375817 |
| ISBN | 9781935209409 |
About His Holiness the Dalai Lama
His Holiness the 14th Dalai Lama, Tenzin Gyatso, describes himself as a simple Buddhist monk. He is the spiritual leader of Tibet. He was born on July 6, 1935 to a farming family, in a small hamlet in northeastern Tibet. At the age of two, then named Lhamo Dhondup, His... Read More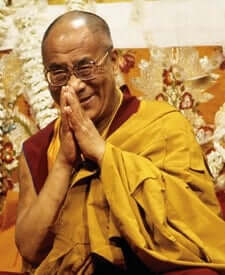 Related Products
Eyes of Compassion

"When I met Thich Nhat Hanh at the Fellowship of Reconciliation headquarters in Nyack, New York, he was thirty-nine and I was twenty-four.… This book attempts to share some of...

View this book