Cedar Society Helps Sustain the Global Plum Village Community
Anyone who has ever owned a cedar chest or used cedar chips as mulch in a garden viscerally knows the fragrance of this coniferous tree's wood.
Spicy and aromatic, cedar tree wood is also used to create furniture and, because it grows so quickly, it's environmentally sustainable. It's also deeply rooted, making it as durable as it is malleable.
With so many qualities to commend it, it's not surprising that Thầy named his first group of students after the cedar in the late 1950s, while he was still a young Dharma teacher in Vietnam. He trained his thirteen followers to become "like strong cedars to help support the Buddha's teachings" before and after the war in his home country.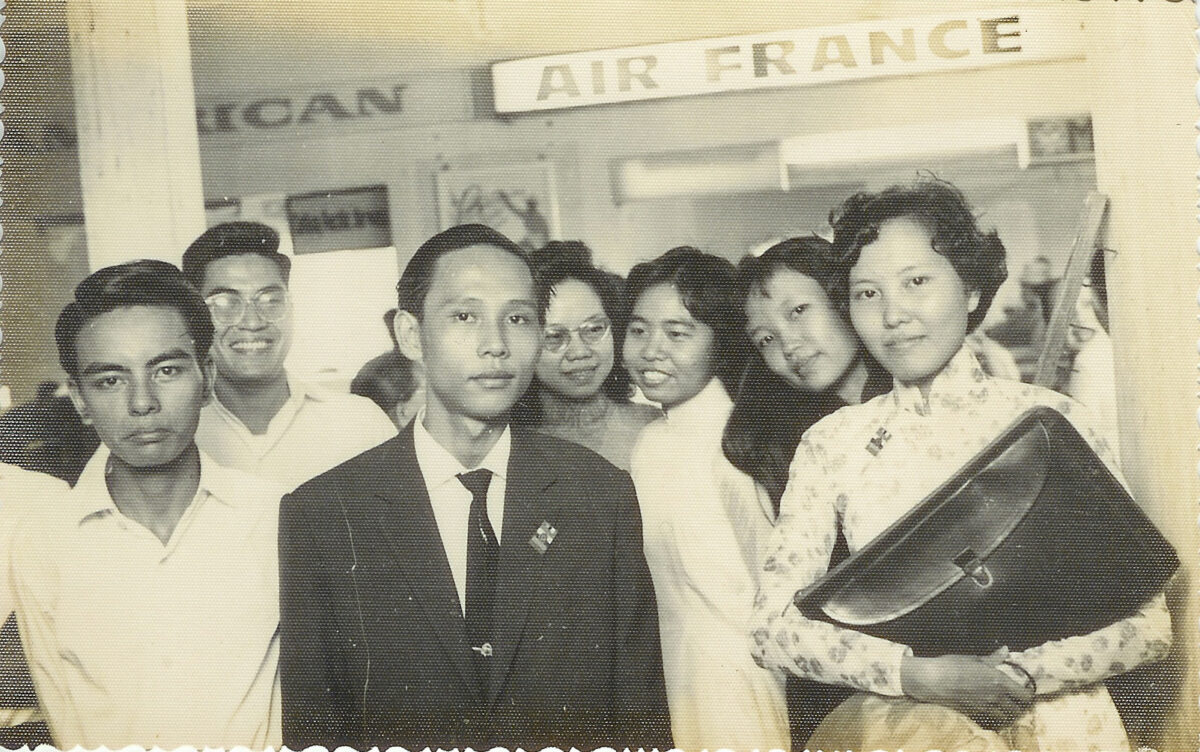 Some of these original Cedars are still with us today. Over the years they have been joined by the new growth of the Thích Nhất Hạnh Foundation's Cedar Society.
By leaving legacy gifts, Cedar Society members offer the global Plum Village monastic community stable and long-term support to ensure that the teachings of the Buddha and of Thầy continue well into the future.
Legacy giving—also known as planned giving—is done by leaving a gift to the Thích Nhất Hạnh Foundation (Plum Village Community of Engaged Buddhism) in your will or estate plan. A legacy gift is given after the donor's lifetime. A legacy gift often allows people to make a larger gift than they were able to during their lifetime.
Many Cedar Society members can pinpoint a particular teaching, practice, retreat, or special moment with Thầy or other monastics that sparked their decision to leave a legacy gift.
Monica Max West, who practices with a number of Sanghas in London, UK, said The Five Mindfulness Trainings have been especially inspiring to her and have led her to find ways to "pay forward" the benefits she's experienced practicing in Thầy's tradition.
"It's my hope that by supporting our monastic community I can help ensure many more beings are as touched as I've been," said Monica, whose Dharma name is True Aspiration of the Heart. "Giving to the Dharma body feels like the right thing to do, and it's a way for me to practice gratitude for all that I've received in my life."
Michael Daiun Melancon (True Garden of Suchness) and his husband, Glenn Scott Johnson, were inspired to become Cedar Society members after taking part in a twenty-one-day retreat with Thầy in 2006. For his eightieth birthday, Thầy said that, instead of presents, he would prefer everyone give him a gift of their own practice. The couple chose seeing the cloud in each cup of tea they drink as their gift of practice to Thầy.
Michael said that when he and Glenn married, they made a commitment to share the fruits of their careers with organizations that have enriched their lives, including the Plum Village community.
"The Thích Nhất Hạnh Foundation perfectly matches our values, specifically the intention to foster peace and transform suffering in all people, animals, plants, and our planet," said Michael, who is part of Two Palms Up Mindfulness Community & Sangha and Morning Light Sangha in Palm Springs, California, US.
Lay Dharma teacher Dennis Bohn (True Mountain of Peace) said he had long considered becoming a Cedar Society member and that the COVID-19 pandemic convinced him the time for making the commitment was now.
Dennis, part of Rock Blossom Sangha in Brooklyn, New York, US, credits Thầy with helping him find a practice that could lead him out of the dark and hopeless path of nihilism.
"Our teacher shows the way of action and continuation in which nothing is created nor destroyed," he said.
The paths that led our Cedar Society members to Thầy's community and to their decisions to leave a legacy gift in his honor differ greatly from person to person. Central to all of their stories, however, is a deep aspiration to support Thầy's work of cultivating peace in every corner of the world. If you share that aspiration, you can learn more about becoming a Cedar Society member by visiting us at https://thichnhathanhfoundation.org/legacy-giving.