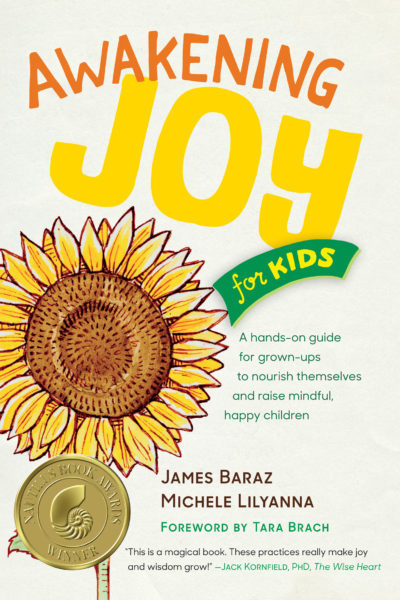 Awakening Joy for Kids
A Hands-on Guide for Grown-ups to Nourish Themselves and Raise Mindful, Happy Children
2016 Nautilus Book Award – Gold Medal, Parenting & Family Spirit Rock founder, author, and teacher James Baraz's Awakening Joy offers his large and devoted readership a program to gain... Read More
Free U.S. shipping on orders above $30.
2016 Nautilus Book Award – Gold Medal, Parenting & Family
Spirit Rock founder, author, and teacher James Baraz's Awakening Joy offers his large and devoted readership a program to gain contentment and happiness by cultivating the seeds of joy within. Here he joins with Michele Lilyana, a classroom teacher for 25 years, to offer caregivers and children ways to find joy in each day together.
This unique offering nourishes both adults and kids. James shares the practices for the adults—parents, caregivers, and teachers. Michele offers her own experiences as a parent and as a teacher, showing how the themes work with kids, followed by the tried and true lessons that she's used herself in the classroom and at home.
Packed with practices and activities that James and Michele have gathered over their many years of working with thousands of adults and children in retreats, workshops, and the classroom, Awakening Joy for Kids is imbued with compassion and delight. Part of Parallax Press' growing curriculum for parents and educators designed to cultivate joy and mindfulness in children.
Additional information
Additional information
| | |
| --- | --- |
| Weight | 1.13 lbs |
| Dimensions | 9.000 × 6.000 × 1.000 in |
| Format | Paperback, eBook |
| Pages | 272 |
| Trim Size | 6" x 9" |
| ISBN | 9781941529287 |
| ISBN | 9781941529294 |
About James Baraz
James Baraz has been a meditation teacher since 1978. In 2003 he created the Awakening Joy course, which he has taught at the Omega Institute, Esalen Institute, and other venues across the United States and abroad. He is co-founding teacher of Spirit Rock Meditation Canter in Woodacre, California, where he started the Family... Read More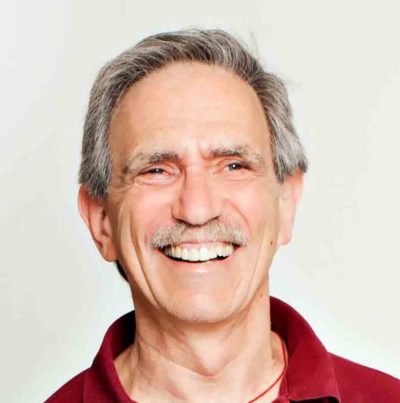 About Michele Lilyanna
Michele Lilyanna has taught in the public education system for the past 25 years, although all of her principals have described her as "out of the box" and out of the building with her students! For most of that time her focus has been social and emotional learning. When Michele... Read More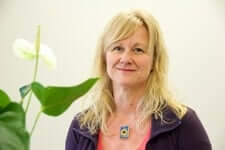 Related Products
A Rose for Your Pocket

A Rose for Your Pocket is a beautiful prose poem on motherhood by Vietnamese Zen Master Thich Nhat Hanh. He reminds us of the qualities embodied by our mother and...

View this book