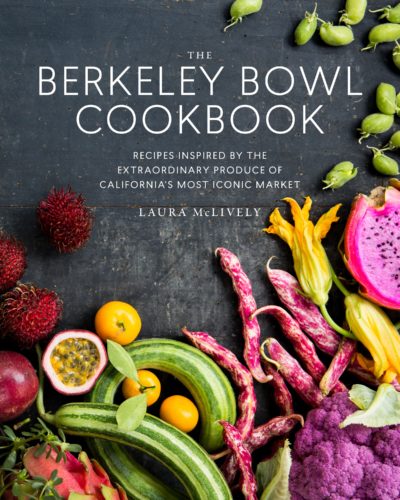 The Berkeley Bowl Cookbook
Recipes Inspired by the Extraordinary Produce of California's Most Iconic Market
Celebrating the unfamiliar yet extraordinary produce from California's most iconic market, Berkeley Bowl, this cookbook offers recipes for a panoply of fruits and vegetables that have been largely overlooked or... Read More
In stock
Free U.S. shipping on orders above $30.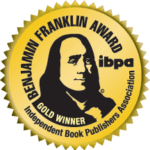 Celebrating the unfamiliar yet extraordinary produce from California's most iconic market, Berkeley Bowl, this cookbook offers recipes for a panoply of fruits and vegetables that have been largely overlooked or forgotten in popular cuisine.
Registered dietitian Laura McLively, an avid home cook and creator of the popular blog MyBerkeleyBowl, created a recipe for every unfamiliar or "exotic" fruit and vegetable she found at Berkeley Bowl. Here is a collection of her favorite discoveries, and a tribute to the remarkable, 40-year-old family-run market that inspired them.
Shining a spotlight on the versatile and unique qualities of the astonishingly beautiful, plant-based bounty that's available to vegetarians and meat eaters alike, these recipes and photographs will help you embrace hundreds of exciting fruits and vegetables you may never have tasted or thought of cooking, including crunchy sea bean spindles, tubers bigger than a toddler, wiry haired rambutans, and wrinkly skinned Indian bitter melon. Eating more types and colors of plants exposes us to a wider variety of nutrients, antioxidants, and beneficial bacteria.
Berkeley Bowl is a mecca for great chefs, and with the recipes in this cookbook, you'll see why. Even if you don't live near Berkeley Bowl, getting your hands on these ingredients can be a fun and rewarding experience in its own right, and cooking with them will make your meals explode with flavors, textures, and new culinary adventures for all your senses.
Partial list of recipes:
Shiso Limeade (recipe below)
Sweet Corn and Chive-Stuffed Squash Blossoms (recipe below)
Spiced Lotus Root Chips (recipe below)
Malanga Masala Latkes (recipe below)
Redcurrant Almond Clafoutis (recipe below)
Green Garlic Soup with Lemon Cardamom Yogurt
Sweet & Sour Tofu with Gooseberry
Charred Nopal and Black-eyed Pea Chili
Corn and Chive Stuffed Squash Blossoms
Pepino Melon Poke
Stuffed Indian Eggplant
Morel Pot Pie
Starfruit Almond Torte
---
1 cup packed Chinese shiso leaves, plus a few leaves for garnish
2 liters boiling water
1/3 cup freshly squeezed lime juice
Lime slices, for garnish
Place the shiso leaves in a large heat-resistant jug or jar and pour the boiling water over the leaves.
Let the tea steep for 10 to 15 minutes, depending on the desired strength. Strain out the leaves and discard.
Stir in the agave syrup and lime juice, and watch as the tea magically takes on its bright pink color.
Chill before serving over ice, garnished with a lime slice and a shiso leaf.
---
Sweet Corn and Chive-Stuffed Squash Blossoms (Serves 4 to 6)
1 ear of sweet corn
1 cup ricotta
2 tablespoons fresh minced chives
3/4 teaspoon salt
1 teaspoon freshly squeezed lemon juice
12 squash blossoms
Extra fresh chives for tying the blossoms
Optional (for frying)
Vegetable oil
Cornmeal
Pinch of salt
1 egg, beaten
Lightly boil or steam the sweet corn for 2 minutes. Slice off the kernels and combine with the ricotta, minced chives, salt, and lemon juice.
Carefully reach into the squash blossoms to pinch off the stamens. Fill each blossom with about 2 tablespoons of the corn ricotta mixture and twist the top of the blossom. Fold a chive in half for extra strength and carefully tie it around the top of each blossom to secure them closed.
For tender, delicate baked blossoms: Preheat the oven to 350°F. Place the stuffed blossoms on an oiled baking dish and bake for 10 minutes. Serve immediately.
For rich, crispy fried blossoms: Heat 1 inch of oil in a large skillet over medium-high heat. Combine the cornmeal with the pinch of salt. Dip the stuffed blossoms in the beaten egg and dredge in the cornmeal. Fry in the skillet for about 1 minute per quarter turn until all sides are golden brown. Serve hot.
---
Spiced Lotus Root Chips (serves 4 to 6)
1 large lotus root, scrubbed clean
Oil for frying (corn, canola, or other mild-flavored oil)
1 tablespoon granulated sugar
1/2 teaspoon ground cinnamon
1/8 teaspoon ground allspice
1/4 teaspoon freshly ground black pepper
1/2 teaspoon paprika (mild to hot)
1/4 teaspoon garlic powder
Slice the lotus root into thin discs, about the thickness of a quarter, using a mandoline or sharp knife. Place immediately in a bowl full of cold water with the lemon juice to prevent browning.

Heat about 1/2 inch of oil in a large skillet over medium-high heat. While the oil is heating, place some of the lotus root slices between two towels to dry well. When the oil is hot but not smoking, add the lotus chips so that they fill the skillet but aren't overlapping.

Fry for about 2 minutes on each side, or until they turn golden. Remove with a slotted spoon to drain on paper towels and immediately sprinkle with desired spice mixture. Repeat with the remaining batches of lotus root slices and enjoy.
---
Malanga Masala Latkes (serves 4)
1 large malanga blanca (about 12 ounces), peeled and grated, about 2 cups
1/3 cup minced red bell pepper
1 jalapeño pepper, seeded and minced
2 tablespoons freshly squeezed lemon juice
1 tablespoon minced cilantro
1/4 teaspoon ground cayenne
Sour cream and chutney for serving
Mix the malanga, bell pepper, peas, jalapeño pepper, green onions, lemon juice, cilantro, garam masala, cayenne, and salt in a bowl until well combined.

Add enough coconut oil to a large, flat-bottomed skillet until it coats the bottom and place over medium heat. When the oil is hot but not smoking, spoon about 1/4 cup of the malanga mixture into the hot oil and flatten slightly with the back of the spoon. Repeat until you fill the bottom of the skillet. Fry the latkes for 4 to 5 minutes on each side, until they are golden brown and crispy. Drain on paper towels and serve hot with sour cream and chutney.
---
Redcurrant Almond Clafoutis (serves 4)
3 eggs
1/2 cup plus 1 tablespoon granulated sugar
1/8 teaspoon salt
1/2 teaspoon vanilla extract
2 1/2 tablespoons salted butter, melted
1/2 cup whole milk
1/2 cup all-purpose flour
3/4 cup redcurrants (4.4-ounce package), stems removed
2 tablespoons crumbled almond paste
Preheat the oven to 325°F.
Butter a 9-inch cast-iron skillet or pie pan. In a mixing bowl, whisk together the eggs, sugar, salt, vanilla extract, and melted butter until creamy.
Add the milk and flour and whisk until smooth like pancake batter. Pour the batter into the skillet and sprinkle the redcurrants and almond paste evenly over the top.
Bake for 30 to 35 minutes, until the clafoutis is puffed up and golden brown around the edges (the clafoutis will deflate once you remove it from the oven).
Allow to cool slightly before dusting with powdered sugar. Serve warm.
Additional information
Additional information
| | |
| --- | --- |
| Weight | 2.56 lbs |
| Dimensions | 10.250 × 8.250 × 1.000 in |
| Format | Hardcover |
| Pages | 216 |
| Trim Size | 8" x 10" |
| ISBN | 9781941529966 |