shop with intention and give mindfully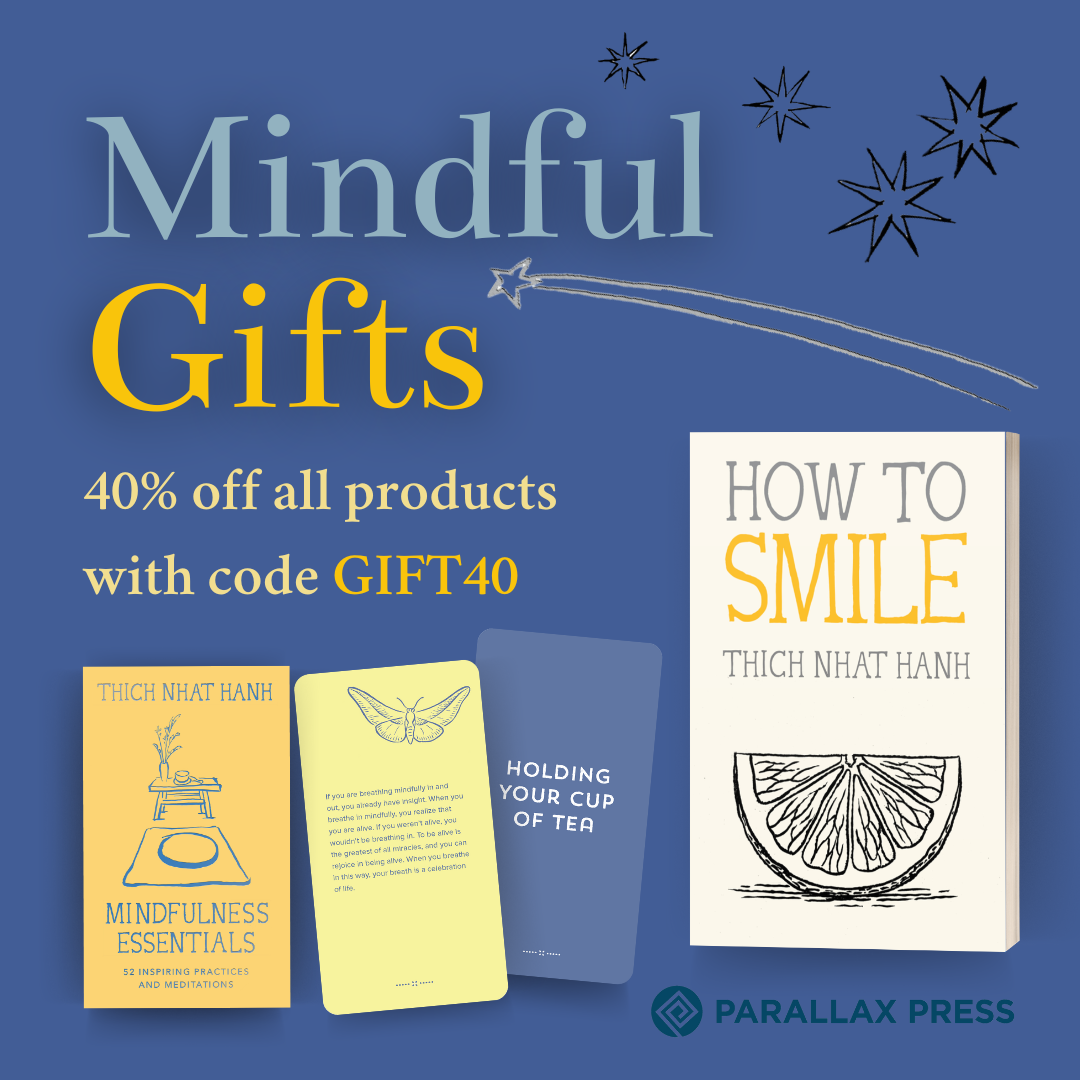 40% off all Parallax Press products
During this season of thanks, we want to express our gratitude to our beautiful community of readers. Your support allows us to continue creating and sharing books on the art of mindful living and Engaged Buddhism.
We are happy to offer you a 40% discount on all Parallax Press products from November 20th to 27th using the coupon code GIFT40. This discount applies to Parallax Press books, eBooks, and meditation supplies.
Giving Tuesday
November 28, 2023
When planning your holiday giving, please keep the Thích Nhất Hạnh Foundation in mind. A donation to the Thích Nhất Hạnh Foundation helps feed, house, and provide health care for the monastics who continue Thích Nhất Hạnh's legacy. With your support, they can continue offering retreats to thousands of people worldwide and teaching the art of mindful living. Their work allows us all to benefit from a more peaceful, joyful, and understanding global society.⁠
December is Read a New Book Month,
so be sure to check out some of our
new and upcoming releases!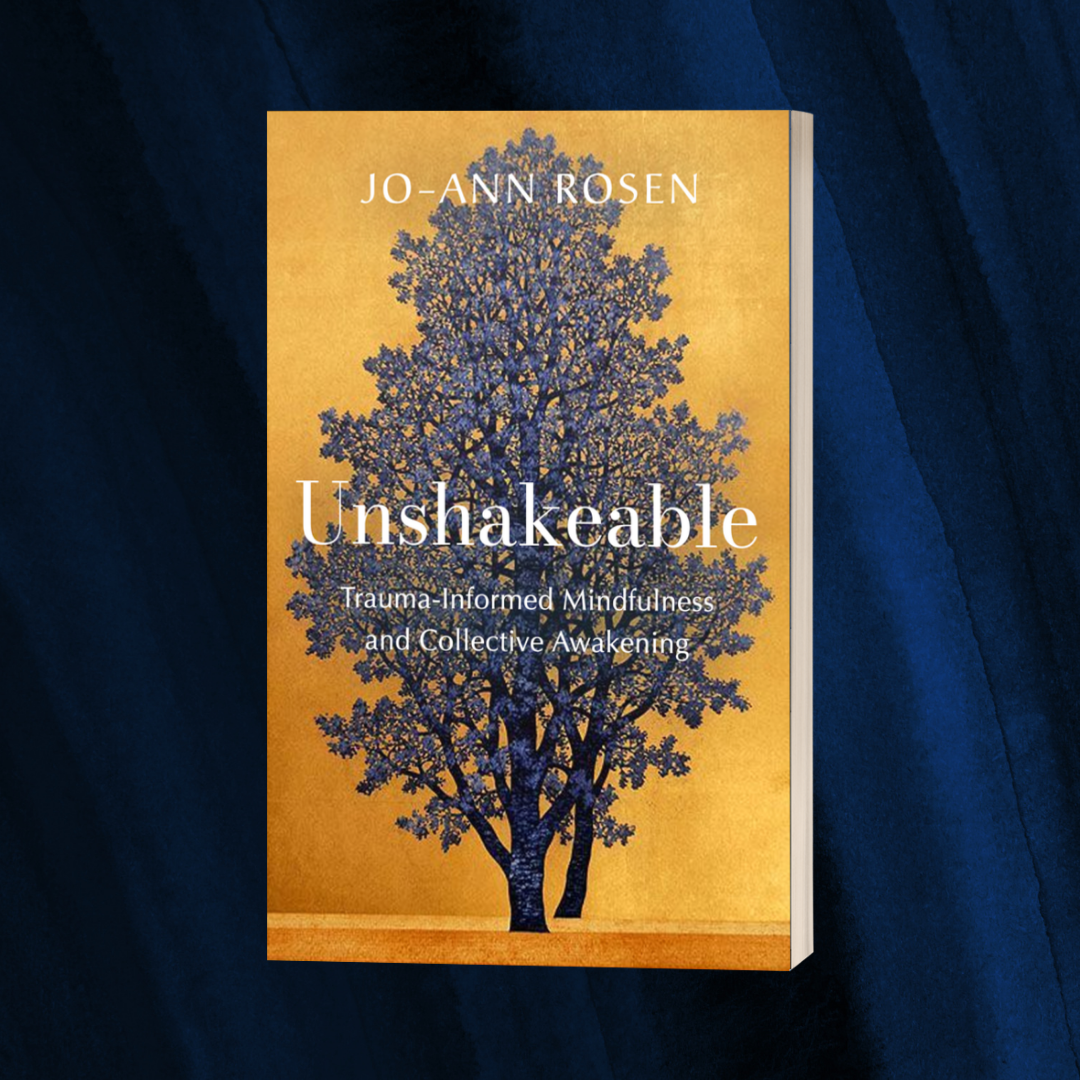 Not sure where to begin?
Here are some recommendations: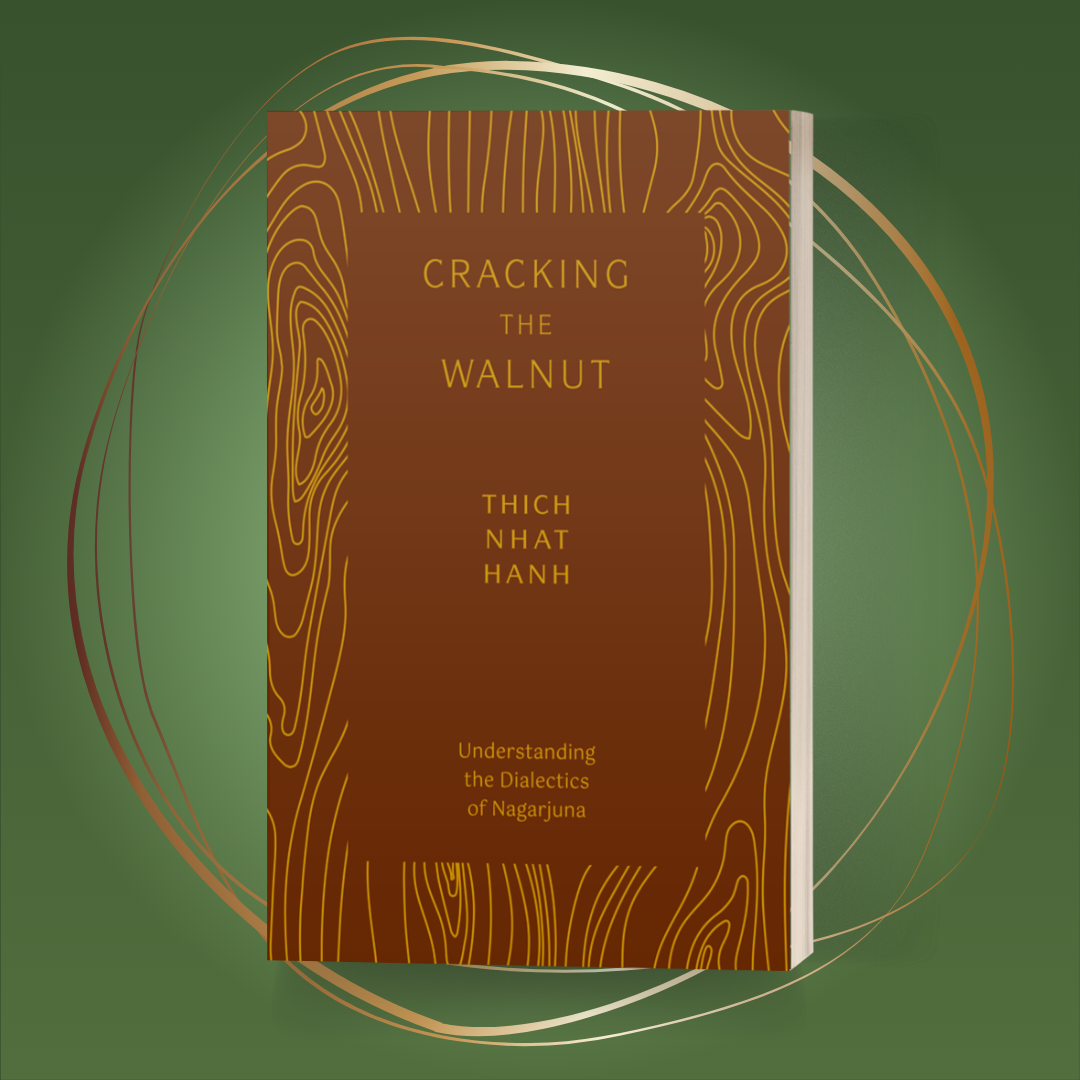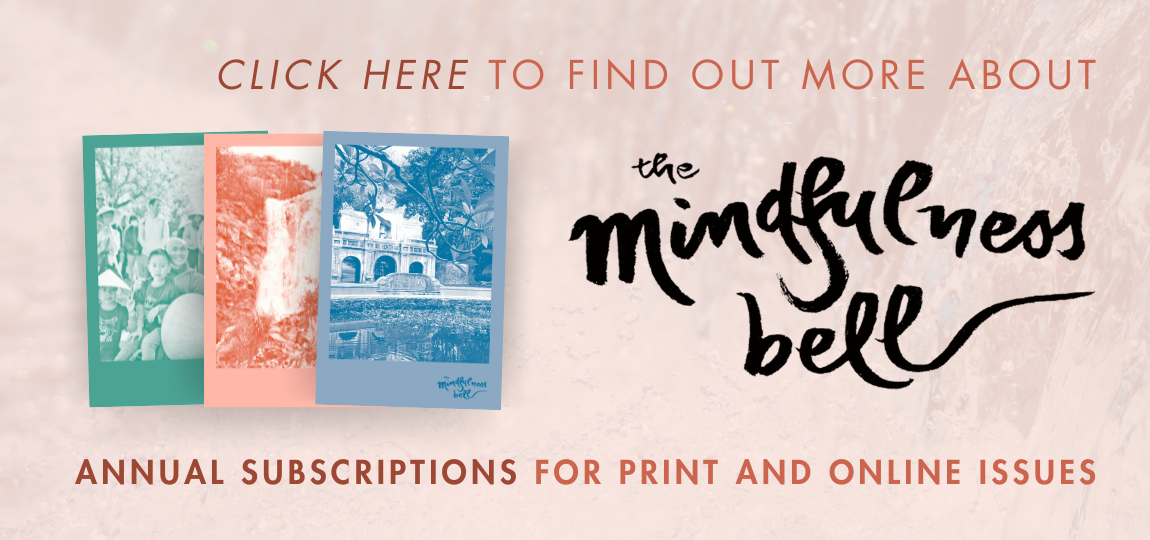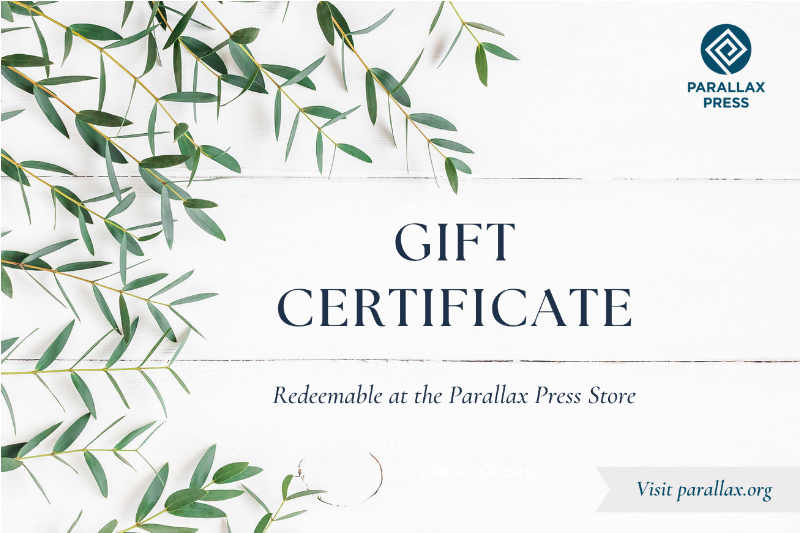 Shipping Reminder
If you plan on ordering holiday gifts from parallax.org, please note that USPS does not guarantee delivery times during this season, so the best advice is to order as soon as possible in order for items to arrive by the holidays.
The USPS recommends mailing by December 16 for delivery by December 25.
The Parallax Press office will be closed December 16, 2023 – January 1, 2024.
See you in the new year!
Resources for Peace
To acknowledge the deep suffering now present across the world, we are making the following 3 titles freely available in ebook format through November 30. May these books be a source of comfort and support in these difficult times.
Click Here to learn how to download these ebooks.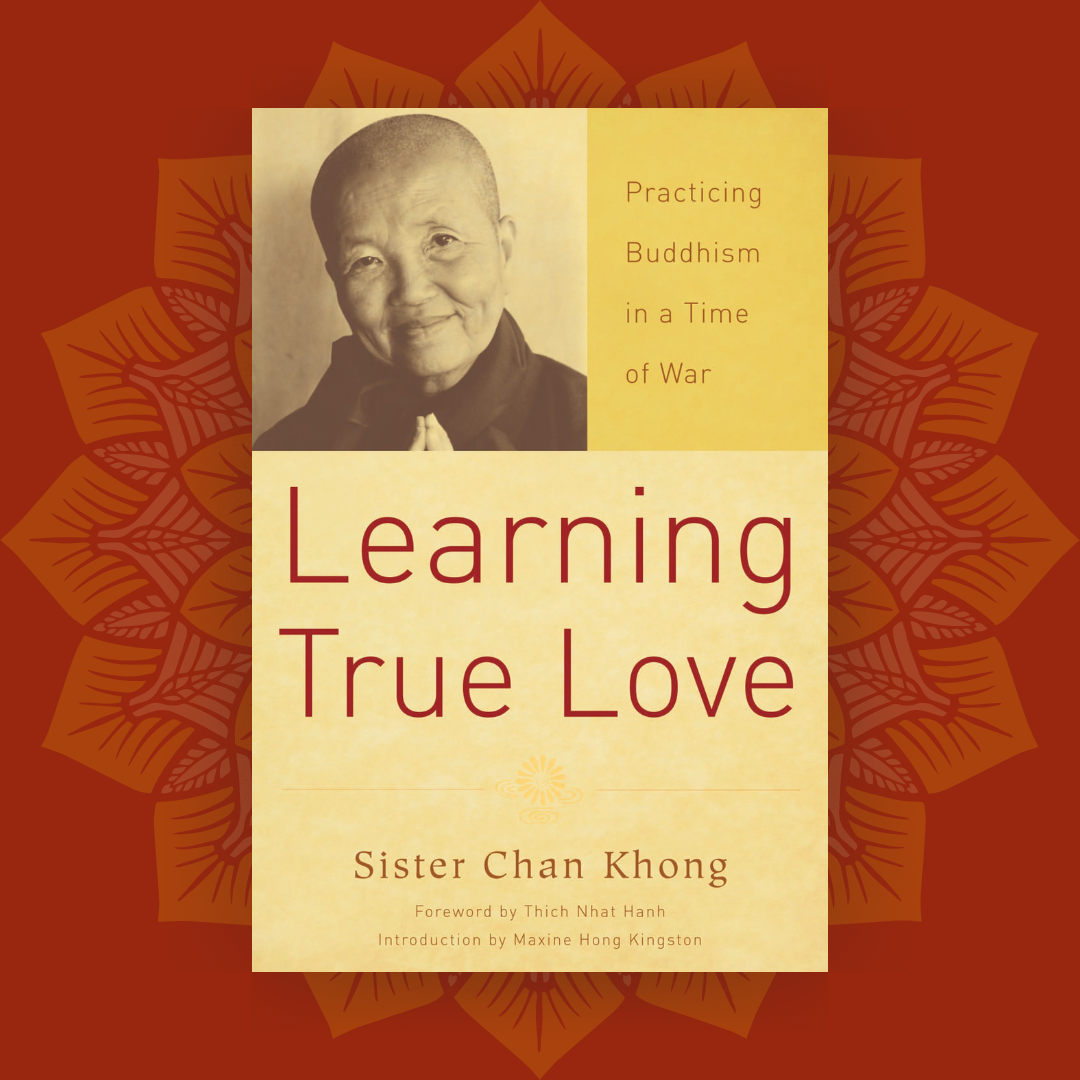 "The most precious gift we can offer anyone is our attention. When mindfulness embraces those we love, they will bloom like flowers."

Thích Nhất Hạnh
Parallax Press is a 501(c)(3) nonprofit publishing arm of the Plum Village Community of Engaged Buddhism. When you purchase from parallax.org, you support the creation and continuation of more books to support Dharma practitioners now and in the future. Revenue from our products goes toward supporting our mission and is not for profit. Thank you!